Follow your EBIOS 2010 analyses and go even further
by taking advantage of a complete software suite
Cyber Architect advantages
The Cyber Architect software has been developed to help to perform EBIOS 2010 analyses, and offers, in addition to numerous transversal functionalities, knowledge bases including several security measures catalogues, the creation and export of attack trees, etc.
Evaluation version available!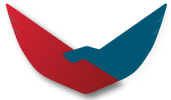 Are you already carrying out EBIOS Risk Manager analyses? Agile Risk Manager can assist you in performing these analyses and is fully dedicated to this method. As a complementary tool to Cyber Architect, they both can be used alone or together as a complete software suite.