Carry out risk analysis with an ISO 27005 software
Agile Risk Manager helps you to carry out ISO 27005 analysis. Follow the workflow proposed by the tool and easily generate risk analyses that are 100% compatible with the ISO 27005 standard.
The ISO 27005:2022 standard has just been updated
What are the links between ebios rm and the standard ISO 27005?
Discover with this guide the similarities and differences between the EBISO RM method and the ISO 27005 standard.
Agile Risk Manager renders your risk analyses 100% ISO 27005 compliant
Automatically use the vocabulary used in the ISO 27005 standard.
Automatic correspondence between the EBIOS RM method and the ISO 27005 standard.
A workflow designed to develop an ISO 27005 risk analysis as simply as possible.
Ensure the consistency and structure of your ISO 27005 risk analyses.
The Agile Risk Manager workflow with ISO 27005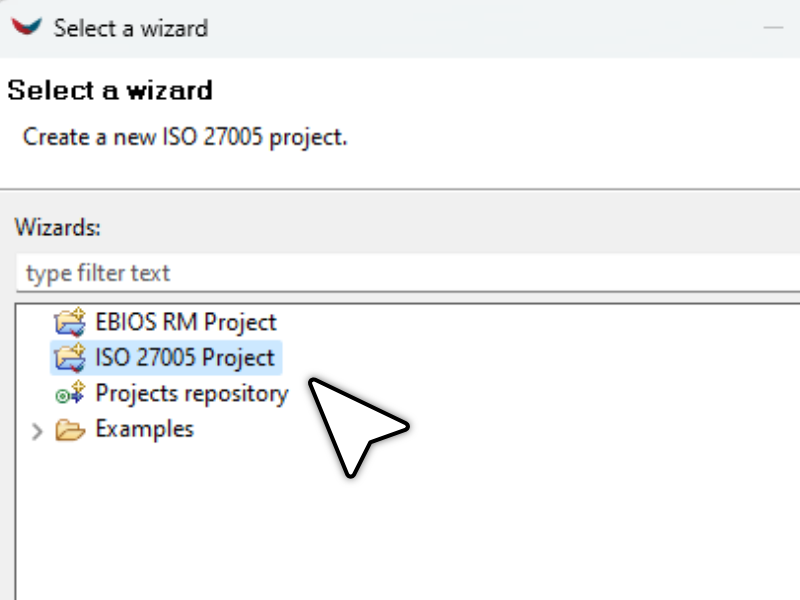 Import or create your risk analyses
Import your risk analyses or create them directly in the tool.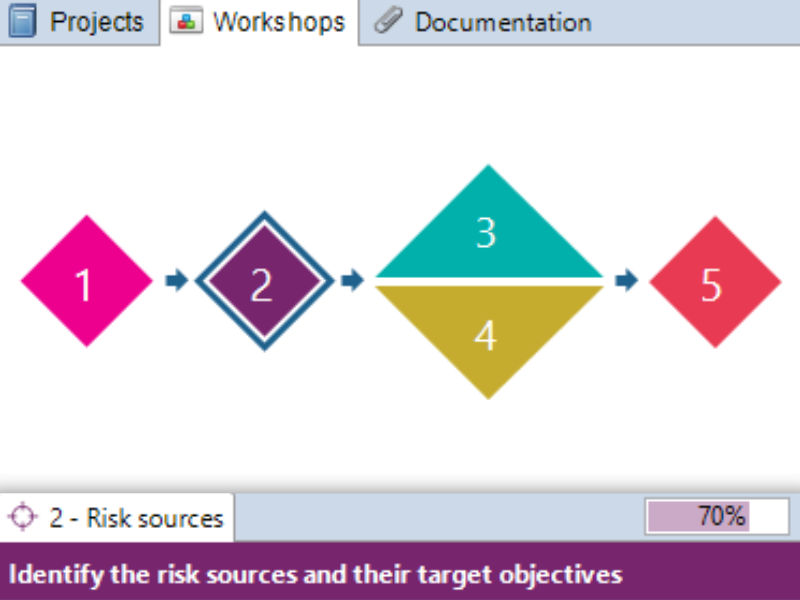 Follow the ISO 27005 standard step by step
Let the tool guide you. Fill in the necessary information and let Agile Risk Manager do the rest.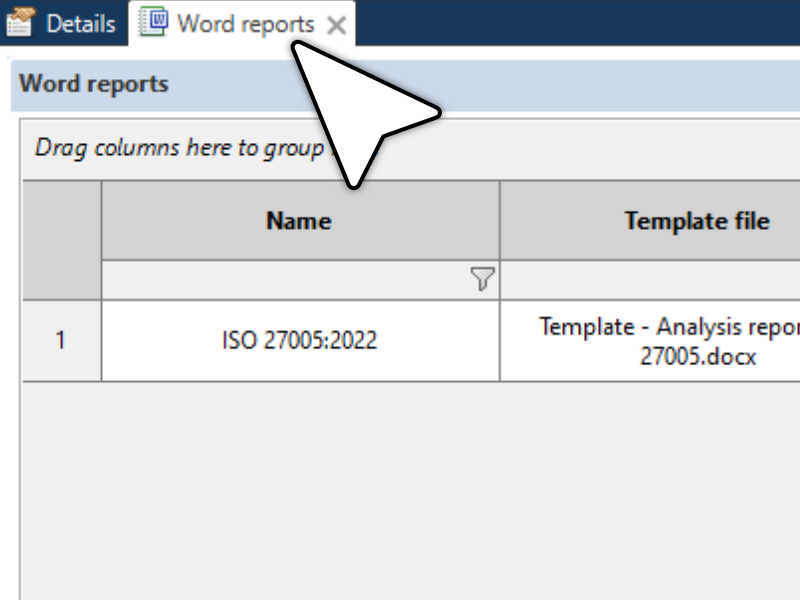 Generate ISO 27005 analysis reports from the tool
Generate complete and 100% ISO 27005 compliant analysis reports in 1 click, from your document templates or from the tool.
Everything you need to ensure ISO 27005 certification for your risk analysis
A structured workflow to comply with ISO 27005
A standard includes a set of requirements that must be respected, but it can be complicated to respect them without an adequate method. Agile Risk Manager provides a clear workflow to guide you through the process of conducting an ISO 27005 risk analysis.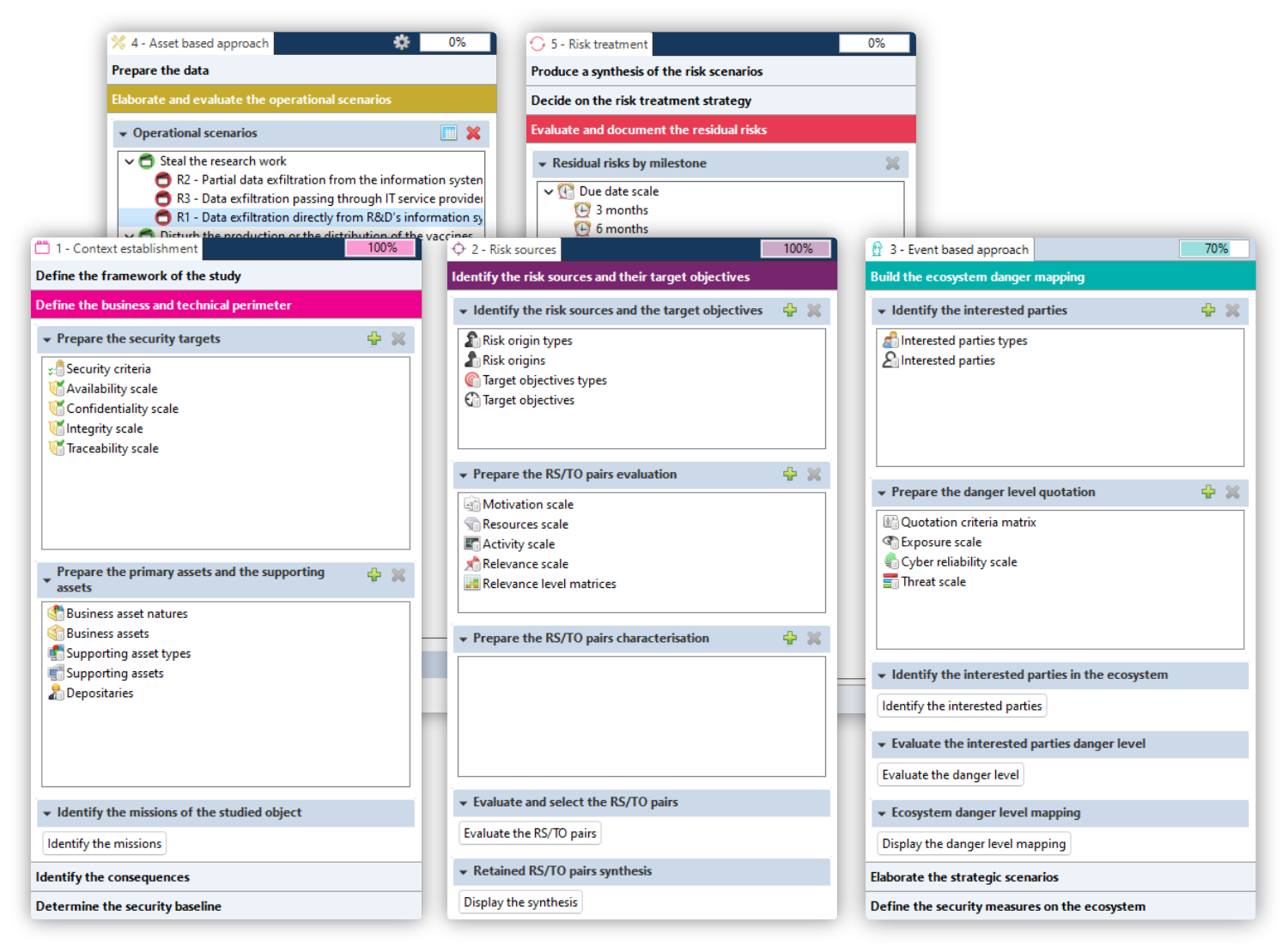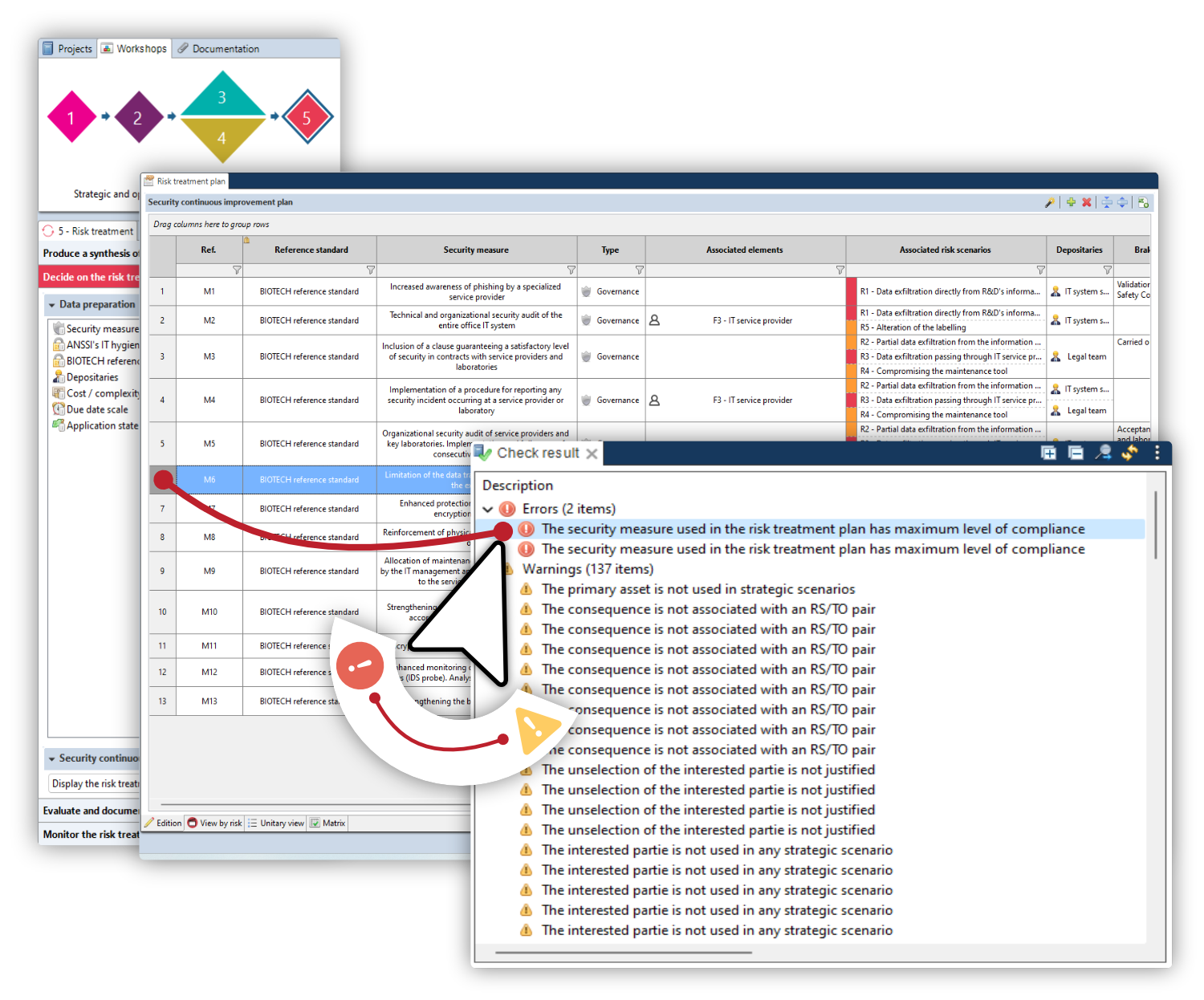 Check the consistency of the data inputted
A risk analysis is complex and exhaustive. Human errors are common, but not uncorrectable. Agile Risk Manager incorporates tools to analyse content and point out inconsistencies.
Help in using the ISO 27005 vocabulary
An ISO 27005 risk analysis must respect a very specific vocabulary. To help you in this task, Agile Risk Manager guides you step by step.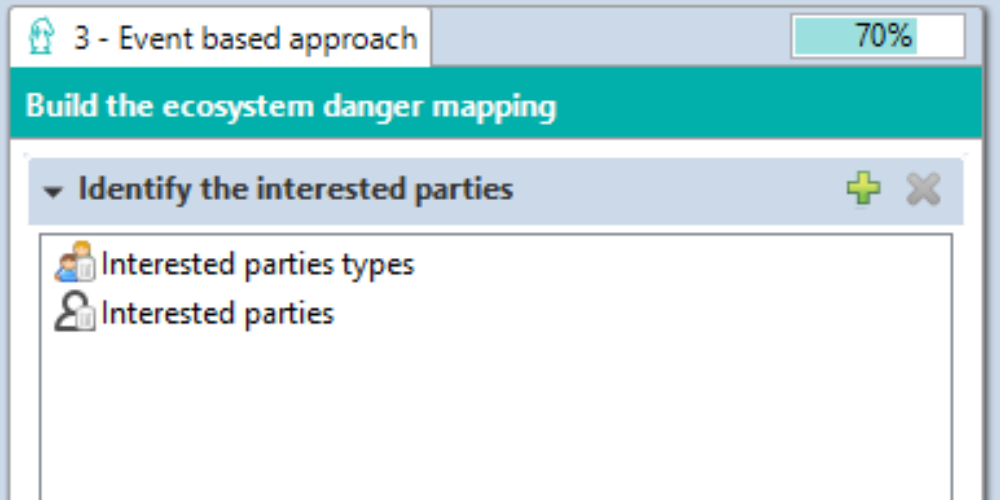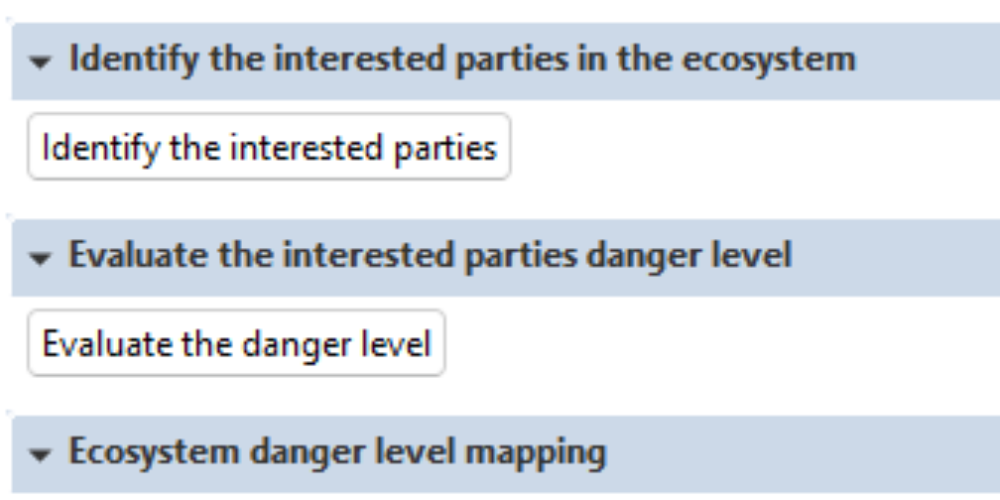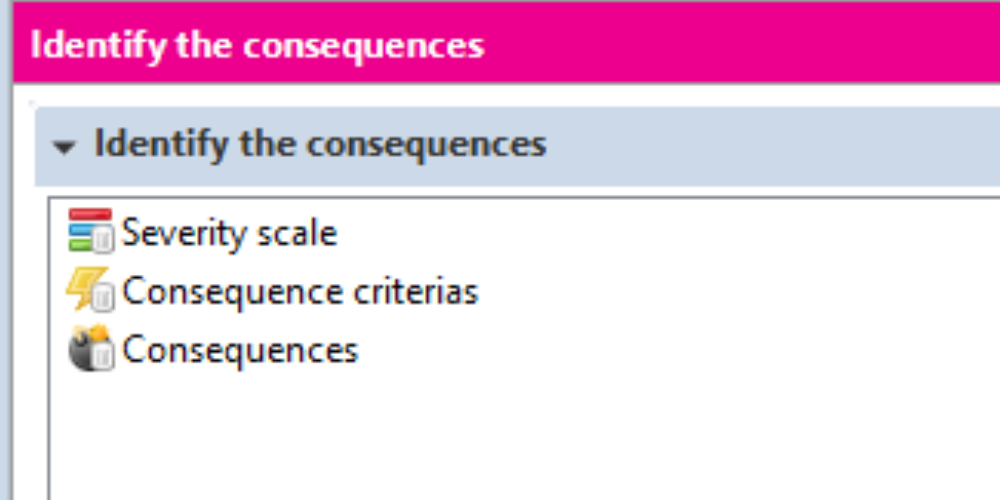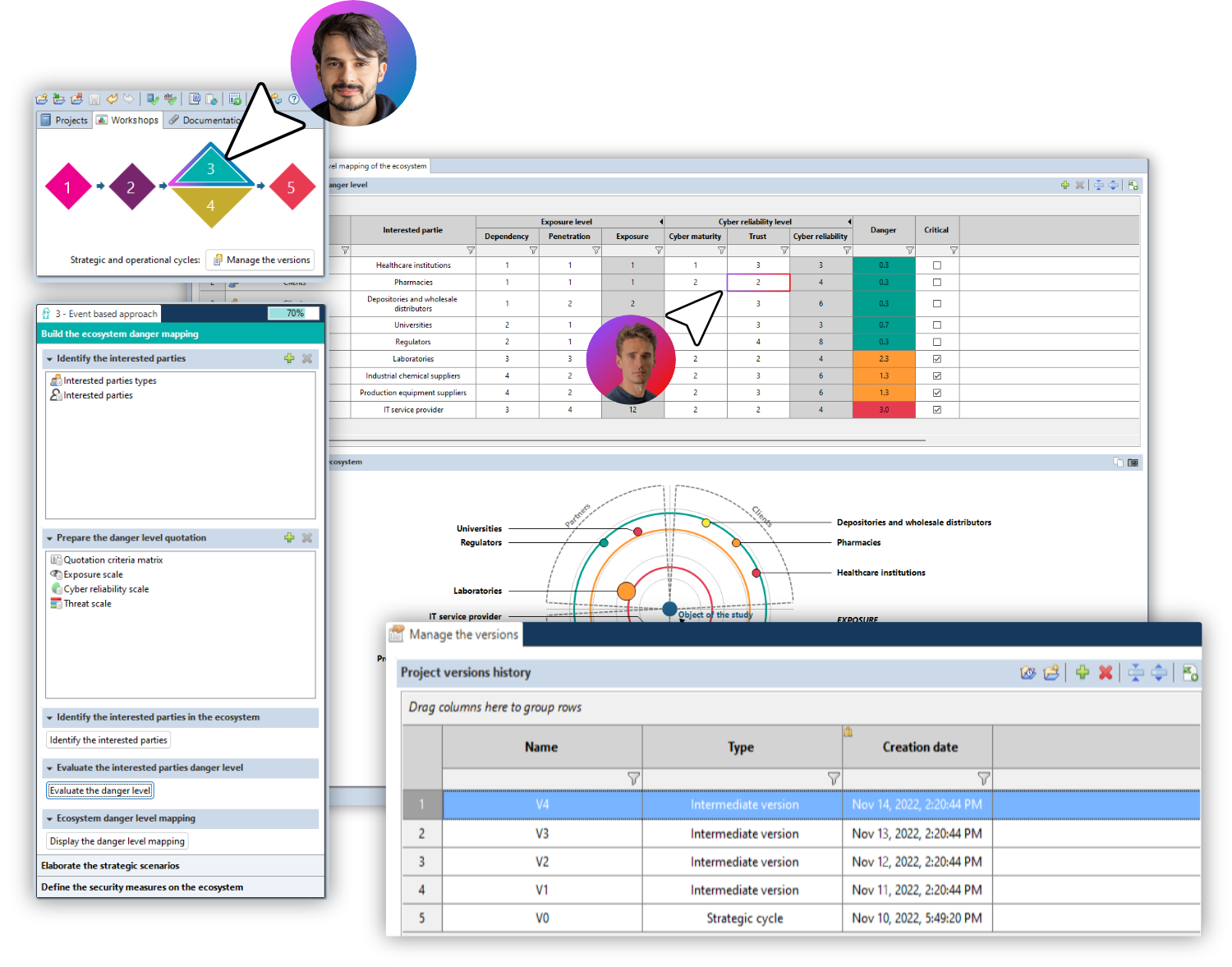 Agile Risk Manager is designed to offer the strength and ergonomics of an on-premise heavy client solution, while enabling complete and efficient collaborative work.
From the logging of modifications by different users, the management of their roles and access to your shared analyses, to the resolution of potential conflicts, everything is done to allow you to work efficiently as a team.
Import and export your data
Agile Risk Manager is based on an open model, allowing you to remain in control of your data, and to facilitate exchanges with all your interlocutors, whether they have the application or not.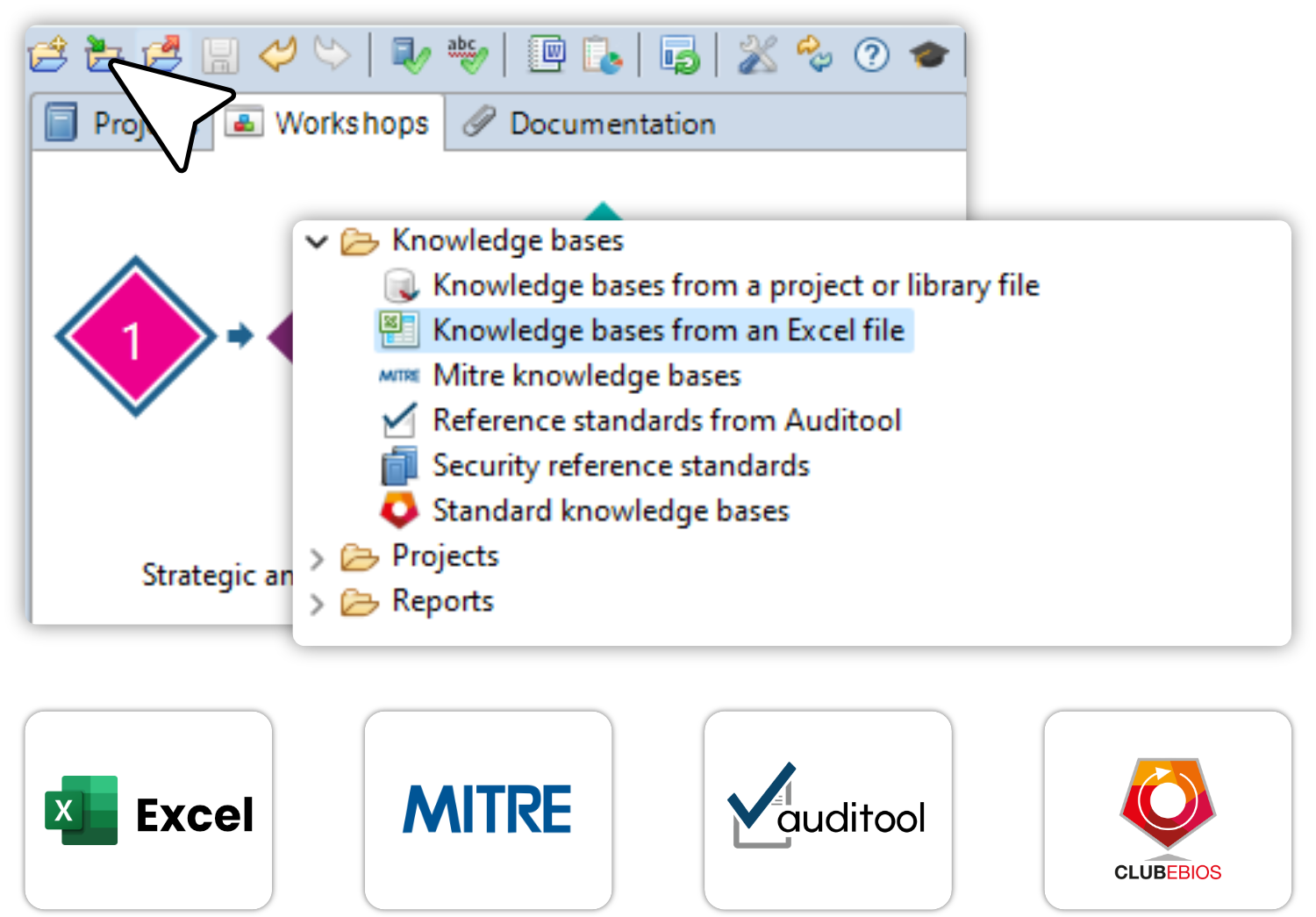 Generate risk analysis reports in 2 clicks
Agile Risk Manager allows you to integrate your own Word templates to generate reports and documents according to your needs. You have the control on the generation process of your documents.
Create a Word template and choose the location of the data to be inserted.
Importing the template into Agile Risk Manager
Link the different elements of Agile Risk Manager with your Word template.
Generation of a risk analysis from the imported template
Translate your Agile Risk Manager risk analysis into a Word document according to your needs.
Find out what Agile Risk Manager can do for you
To quickly discover our Agile Risk Manager tool, do not hesitate to contact us to request a demonstration.
7 days free trial. No commitment.
To further enhance your EBIOS Risk Manager risk analysis, aggregate and cross-reference your data and manage your entire perimeter with our Agile Risk Board solution. As a complementary tool to Agile Risk Manager, they can be used alone or together as a complete software suite.