Cybersecurity software company
ALL4TEC designs and distributes risk analysis tools for cybersecurity and operational safety, in order to answer to the twofold "Safe & Secure" issue which is more and more present among large industrials, operators and IT contractors.
Cyber Architect and Agile Risk Manager are risk analysis and management tools that accompany the EBIOS and EBIOS Risk Manager methods promoted by ANSSI. As such, ALL4TEC is a member of the EBIOS Club to support the promotion of EBIOS labels. Our solutions are deployed with many OIV and OSE.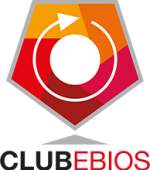 A complete offer to achieve the convergence between the analysis of your Cyber & Safety risks

Cyber Architect
Cyber Architect is a software based on the EBIOS 2010 method to perform security analyses on complex systems. Integrating various standards such as NIST or PSSIE, Cyber Architect assists you in the conduct of your security analyses.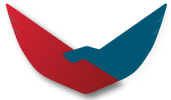 Agile Risk Manager
Agile Risk Manager allows risk assessment and implements the EBIOS Risk Manager method promoted by ANSSI. It offers the possibility to create, customize and enrich knowledge bases, perform risk analyses and build attack graphs directly.

Safety Architect
Safety Architect is a software allowing the risk analysis of complex systems, from a safety point of view, by automatically generating FMEA tables and the corresponding fault trees from their functional or physical architecture.
Trial versions available!