Cyber Architect
Cyber Architect is a software based on the EBIOS 2010 method to perform security analyses on complex systems. Integrating various standards such as NIST or PSSIE, Cyber Architect assists you in the conduct of your security analyses.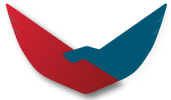 Agile Risk Manager
Agile Risk Manager is a software for risk assessment and management which implements the EBIOS Risk Manager method promoted by ANSSI. It offers the possibility to create, customize and enrich knowledge bases, perform risk analyses and build attack graphs directly.

Safety Architect
Safety Architect is a software allowing the risk analysis of complex systems by automatically generating FMEA and corresponding fault trees from their functional or physical architecture.